LATEST WORK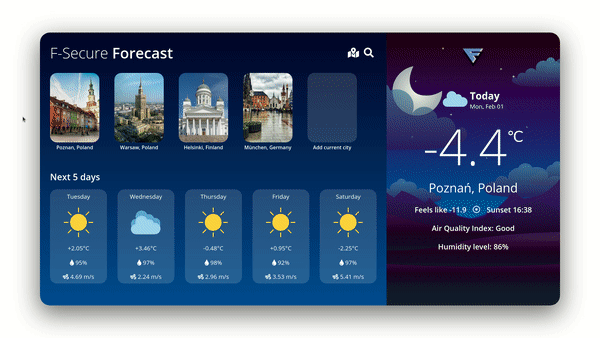 WEATHERFORECAST
is a website displays weather information for given city. It is using Geolocation API to get user coords, then request weather data from OpenWeatherMap, then displays it.
STATSJUSTJOIN.IT
is a website, that displays information scraped from JUSTJOIN.IT job portal with Python script I created using Selenium. It displays the number of jobs in each category, and displays the most wanted skills in each technology.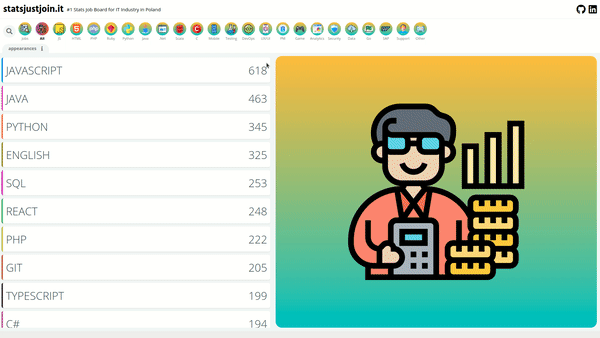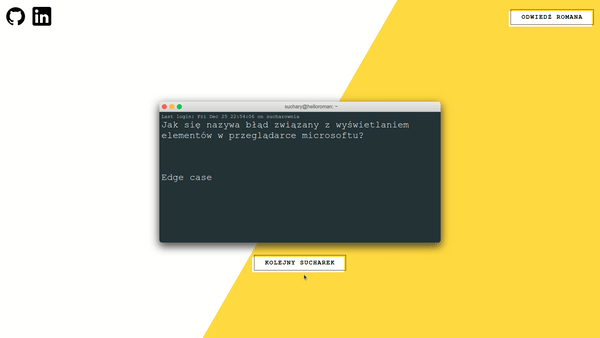 SUCHARYROMANA.PL
is a website that provides jokes from Hello Roman YouTube channel. It receives jokes from an API (I created from jsonbin.io), then displays jokes in terminal like window.
BONAWENTURA.PL
is a template for a veterinary office website. It is free for use for everyone.